Facebook Pixel: Why should you use it?
In this blog post, we want to feature one of the handiest and most practical tools in the social media and digital marketing scene: The Facebook Pixel. In this article, we want to show you what the Facebook Pixel is, how to set it up and how it can help you and the agencies working with you to increase the success of your campaigns.
(If you feel comfortable with some topics in this blog, simply jump to the section that interests you most.)
What is the Facebook Pixel?
Simply put, the Facebook Pixel is a small piece of code that you put in your website code that links your Facebook Ad Account or Business Manager to your personal website. This might not sound that impressive at first, but unlocks a whole new way to go about finding the right audience for your social media marketing campaign.
Whenever an event happens on your page, the Facebook Pixel will track this and log this action in your Pixel menu. An event can be almost anything you can do on a website: visit a specific site, add something to your cart, generate a lead, checkout or look for contact information.
You can then use this information to retarget people who visited your website or put objects from your shop into the cart but did not check out with ads specifically tailored to them. But how do you do this, and how do you set up the Pixel?
How to set up the Facebook Pixel
The first thing you need is, of course, a Facebook page for your business, blog or yourself if you are a person of public interest. Next, create a Facebook Business Manager and link it to your page. You can find more information on how to do this here: Open a Facebook Business Manager.
While it might seem counterintuitive at first to install your Facebook Pixel before you are planning to run ad campaigns, we would still always recommend installing it as soon as possible, as it will start gathering data. This historic data can already help you optimize planned campaigns for ideal results.
You find instructions on how to install your Pixel in your Facebook Business Manager. Simply click on the menu to the upper left, hover on "All Tools", move over to "Measure & Report" and click on "Pixels".
There you will be prompted to "Create a Pixel". After clicking this button, you will be asked to name your Pixel and let Facebook know the site where you will be placing the said Pixel. Afterwards you will find several methods of implementing your Pixel, just pick the one that suits your situation best and follow the instructions. The base code you install automatically tracks every visit on the pages it is installed on.
While going through the setup, you might be prompted with the option to install Pixel events on your website. A standard event code is an additional piece of code that will help you track very specific actions on your page such as a purchase event, an add-to-cart event, a generated lead or a search on your page. Generally speaking, you put this piece of code on the page that immediately FOLLOWS the action you want to take: a thank you page after a successful purchase, the search results page after a search, the page confirming that the lead has entered your system etc.
This can also help you price the things if you are selling things through your website. In order to track exactly how much your products are worth, Facebook has created a practical help page for dynamic pricing.
After everything is set up, it's time to test if everything works correctly. Simply click through your page and after a few minutes check the Pixels menu to see if your visits and page views had been tracked. If your visits should for some reason not appear, Facebook has created a helpful little tool called Facebook Pixel Helper which can help you identify whether or not your Pixel was set up correctly or where issues with the execution lie.
NOTE: When using a Facebook Pixel on your page, you are required to notify visitors about the collection of their personal data and prevent collection of data without consent. You can find a good explanation on this topic here: Cookiebot explanation of GDPR
Now that everything is set up properly, it's time to wait so the Pixel can collect some data.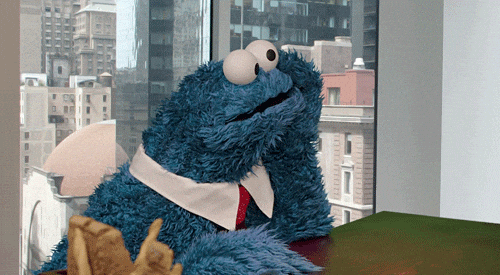 What to do with all this data? Using the Facebook Pixel to improve your campaigns
After your Pixel has collected enough data, it's time to create your first Custom Audiences based on Pixel Data.
What is a Facebook Custom Audience? A Custom Audience is a targeting option for Audiences based on behaviour, interaction or existing client status. Custom Audiences can be created from posts or pages you manage, Pixel data or customer lists with email addresses that you upload to Facebook to match them with existing Facebook users. They are the perfect tool for very specific retargeting purposes.
Depending on how you set up your Facebook Pixel, it's collecting different data streams. The standard Pixel code always collects PageView data from every website visitor that visits a page with an active Pixel. Additional standard events can help you (and Facebook for this matter) retarget people that took specific actions. Let's take a look at some interesting examples:
Facebook Pixel Custom Audience Examples
Blog Visitors: You might have written an excellent blog post a few weeks back (max. 6 months). Now that you have written a follow up or similar blog post for the same topic, you can identify people that read our last piece of content through the PageView retargeting. Simply click on "Create Audience" and pick "People who visited specific pages in the past", enter the specific blog post that you chose to retarget on, and make sure the time frame fits the release of the blog post. You can do this to an evergreen blog post as well, that just keeps generating interested readers. To fine tune this selection, you may also pick "visitors by time spent" if you only want to reach the people really invested in your content. However, this audience option has the disadvantage of only targeting the top 25% of visitors, not all of them.
E-Commerce: If your online shop creates tons of "add-to-carts" but no sales, it might be due to a variety of reasons. One possible solution to create more conversions is reaching out to exactly those people and reminding them of their cart. Create a custom audience of everyone that fired the "add to cart" event, but exclude the people that actually completed the sales. Then create an ad campaign with special 10-20% off codes for their unfinished carts. This not only reminds people of the left goods in their cart, but also gives them an incentive to complete the purchases right now before they forget about the code.
Donations/Subscribers: If your business features donators or subscribers of some sort, but those people did not necessarily leave their contact details or wanted to stay anonymous, you can still keep them updated about your good cause or project. Simply take the people that fired the "donation" event on your website and create a separate campaign where you keep them updated about your achievements, project timelines and other top-level information so they know that the cause they supported keeps going.
B2B: B2B Marketing on Facebook can be difficult. Very often you communicate through official business emails or the relevant people in companies might look you up on Facebook but someone that has no power of decision will contact you in the end. Keep the right people informed on the channels they use privately by using the "contact" event to create a retarget list of the private Facebook accounts that actually visited your page. You can also go for specific product pages of best sellers and retarget the people that spent the most time on the website researching them.
Depending on how playfully you use the AND/OR qualifiers of the Pixel Tool and how you create different URL combinations, the possibilities of retargeting with the Facebook Pixel Tool seem endless.
Analyzing and optimizing your campaigns
Don't forget to also add your Pixel to active campaigns that you are running. Not only is this mandatory for campaigns that you run with the conversions objective (make more sales, leads, contacts etc.), but it will also help Facebook collect more data about simple click campaigns (time spent on page, engagement on the page, bounce rate) and help optimize your campaign for the right people. If you run ads with the conversion goal, make sure your Pixel is generating enough conversion events through your ads so Facebook has enough data to optimize your campaign. So if you only make around 10 sales a month, it might make sense to create a campaign with the goal to create "add to carts" first so Facebook has enough data points and can learn who puts items in your carts (as this happens more frequently than sales) before creating a campaign later on that focuses on making purchases.
That's it for this article. We hope you found all the answers to your Pixel related questions. If you have any questions, leave them in the comments. And if you have an interesting project that you think would benefit from using the Facebook Pixel, contact us and tell us what your plans are. We love realizing challenging and interesting projects and making your ideas come true.
*this blog tried to cover the most important aspects of the Facebook Pixel. There are still many topics missing, we might add additional content to our blog to cover those in the future. As soon as new content was written we will link them here